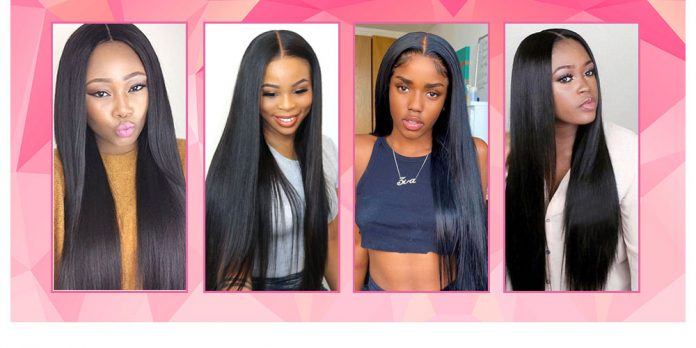 Wigs are bought to serve different purposes like enhancing and achieving various styles, protecting natural hair, or covering up damages. There are several wigs to choose from for example, the lace wigs, which can either be lace front or a full lace frontal and are human hair wigs. When installed properly, human hair wigs are beautiful and natural-looking. Proper maintenance is vital to uphold their good condition. In this extract, we discuss ways of maintaining human hair wigs.
Ways of Maintaining a Human Hair Wig
Taking care of your wig should be a priority. Human hair wigs are expensive, and no one wants to keep going back to the store because of sudden damages. Below is a procedure for caring for them.
1. Process of Washing a Human Hair Wig
Brush through the wig to remove tangles. Be gentle to avoid plucking or breaking the strands of hair. Wash in cold water but avoid soaking, then apply mild shampoo and spread it using your fingers or a comb. Hold the hair under warm running water or pour from a container while running your fingers through from top to bottom. Gently comb through the hair while wet, then rinse. Use a towel to pat it dry or hang it on a wig stand to dry.
2. Styling a Human Hair Wig
One of the essences of having a wig is to achieve different styles while wearing it. You can wear a different look every day of the week. Use a wig comb or brush to straighten the hair. Spraying it with water while brushing is vital to rid of static electricity. Wig mousse is an essential commodity for any wig lover. It helps you achieve curls and make the wig shine. You can use a flat iron to create tighter curls. It's important to note that a flat iron shouldn't be used often as it causes hair breakage. Human hair wigs are easy to color, bleach, or create highlights. You can style the wig yourself for the first time; however, a professional stylist best does subsequent styling sessions for proper chemical mixing techniques to prevent the hair from breaking.
3. Storing a Human Hair Wig
Proper human hair wig storage is necessary to make it last longer. Direct heat and sunlight destroy the hair. Colored wigs tend to look dull, but generally, all human hair wigs lose their shine. Putting in a plastic bag is ideal, especially for short wigs. Long wigs are best turned inside out and placed in a hair net to maintain the style. You can also hang it on a wig stand, mannequin or hanger away from sunlight.
Final Word
Human hair wigs are easy to maintain if you understand the process. Since they are pricey, proper care extends their lifespan and saves you money down the line. The maintenance process is straightforward; however, you can change it based on your liking as long as the wig remains in good condition.