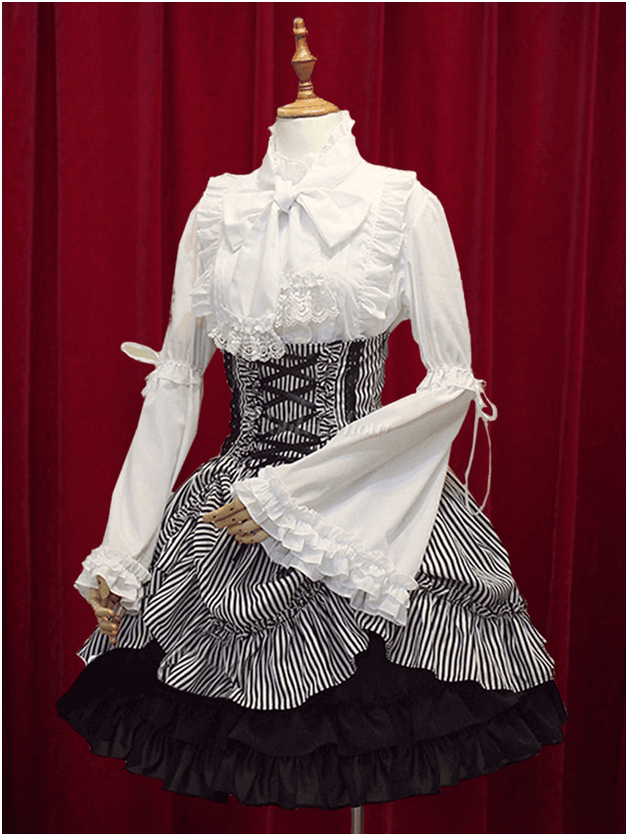 As the world becomes a global village, the Japanese fashion subculture is quickly gaining traction. As expected, it is the uniqueness and innocence of the Lolita fashion that draws thousands of people to it. However, even with numerous sites like Lolitastylefashion.com offering quality dresses for sale, starting as a beginner can be confusing. To aid you in this below is a comprehensive Lolita fashion guideline that will assist you as you explore this unique world of fashion.
If you are considering a style change, there is a possibility that you have done extensive research. Make this research work for you by gathering inspirational photos that suit your body type. Zero in on the kind of Lolita girl you want to be. Depending on the color and amount of frills and lace, there is four main Lolita style fashion; the punk Lolita, classic Lolita, Goth Lolita, and sweet Lolita. Decide which style you desire, pick one and narrow your selection from there.
You can only go so far without purchasing a petticoat that goes underneath your Lolita skirt or dress. As a beginner, know that the underskirt is an integral part of the style as it gives body to your clothes. Depending on your taste, choose either a bell-shaped or an A-line petticoat. Though most petticoats can be interchanged with various dress designs, consider the length you need as it will act as a basis for the length of your clothes.
When choosing various essential Lolita clothes, prioritize the purchase of a blouse or a shirt. As you are just starting, stick to white as it can be a multipurpose base foundation to layer clothes. As it will be paired with either a skirt or a dress, choose a high-quality one with a fitted bodice. Depending on your taste and preference, you can select a ruffled blouse, with lace on the bodice, or you can choose a plain shirt that has extensive details.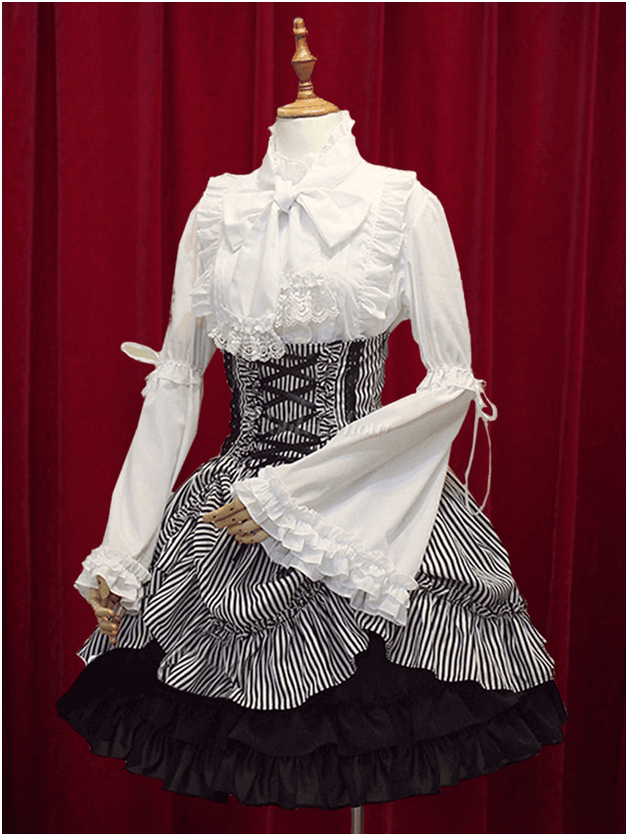 Lolita Fashion Accessories
When you are comfortable making various Lolita dress combinations, take it a step higher and add accessories. Start small by adding a scarf to your dress. When you are contented with this, reach out for various accessories like a headband or gloves. Afterward, invest in a few neck accessories for extremely dressy occasions.
Finally, a vital part of the Lolita style is the shoes. When choosing the shoes, stick to a school girl type of shoes that exude innocence. What's more, platform heels can be purchased for those desiring some added height. Overall, keep in mind that it's only the Gothic Lolita fashion style that allows the use of knee-length boots.
Conclusion
Though you might be tempted to change and overhaul your whole wardrobe drastically, it's better to start small. Aim to embrace Japanese street fashion a bit at a time by sticking to what reflects your current style. Overall, aim to buy quality Lolita fashion from, Lolitastylefashion.com  for clothes that will look and feel great.