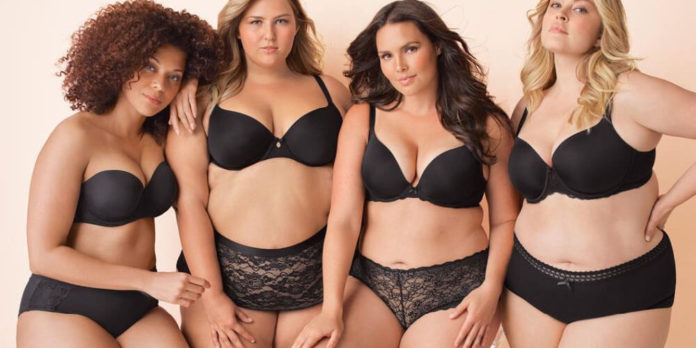 A lingerie is an intimate garment worn by women. It features a bra and a bottom, which are either joint as one or separate garments. For decades, the lingerie industry only made products for small-sized women. However, the market has become quite inclusive over the years. It is currently catering to all women, including plus-size women. There are several retail and wholesale plus size lingerie stores from which women can shop. When choosing the best size, some factors could make the process easier. Below are some factors to consider when choosing the right plus-size lingerie:
1. Support and fit
This is one of the essential factors that you should consider when choosing an intimate garment. Make sure the garment, especially the bra, is adequately supportive. A supportive bra should lift and securely hold your breasts so that everything stays in place even when you are moving. This is especially important for a plus-size woman who is endowed in the chest area. For a plus-size woman, support free and dainty pieces may not do the trick. It would help if you had a bra with an underwire, side backing, and adjustable strap. All of these are essential features for support.
On the other hand, it is worth noting that it is impossible to feel sexy and gorgeous with a piece that is either too small or too big when it comes to how the lingerie fits. This means that it is essential that you find the best fit for your body.
Secondly, it would help if you knew your body measurements to choose the perfect size. If you are not sure about your size, you can try out a few pieces before choosing the right size for you. Try not to worry about the label's size and focus on how you look and feel in the lingerie. 
2. Style
The market is packed with a wide range of lingerie styles from which you can choose. When choosing the ideal style, you need to choose a style that flatters your body shape and size. The best style for a plus-size lady needs to be designed to accentuate your assets and keep attention away from the areas that make you feel insecure. For instance, you can pick lingerie with a corset so that it can give your body a slimmer and more flattering silhouette.
3. Stretch and feel
You also need to look at different patterns and find something that stretches. However, note that you do not need to pick a stretchy fabric if your style does not require the stretch. Also, make sure the product is not too stretchy that it ends up looking unflattering or losing its shape and design. You also need to consider the feel of the fabric. This is an essential factor to consider because lingerie is worn close to the skin. Therefore, you need to look out for fabric that can irritate your skin.
Conclusion
Before you make your way into a lingerie store, it would help if you researched the store to make sure it carries plus-size lingerie. The last thing you want is to feel bad about yourself by the inclusivity in some stores. You also need to research the styles and fabrics. With such knowledge, you can make a better choice.