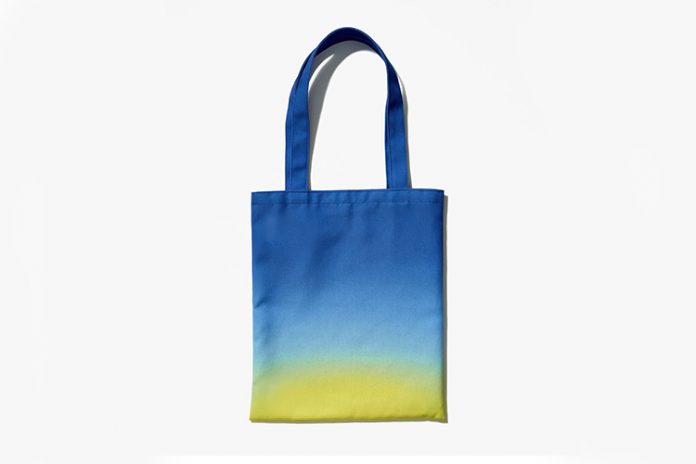 These days, green tote bags (know more) are becoming more and more popular. Without a doubt, there are so many benefits that come from using wholesale eco totes. Gradually, eco-friendly tote bags are phasing out plastic bags. In this post, we take a look at the benefits of tote bags to your business.
Using Green Tote Bags
Bags have always been used as keys aspects of most businesses, especially those who sell. With the growth of the industry and the need for promotional items, bags have become more important.
Prior to the green revolution, plastic bags were very popular. However, they are being usurped by eco-friendly tote bags these days. Of course, totes are more eco-friendly as they can be recycled. While plastic causes lots of harm to our environment after being disposed of, totes are biodegradable.
Putting aside the green aspect of totes, they have proven to be more durable and sturdy. Most plastic bags end up being used for lesser periods than tote bags on average. It is now obvious that wholesale eco totes are better promotional items.
Before deciding on what bag to use for your next promotion, let's show you why green tote bags are better.
Pros of Green Tote Bags
Eco-friendly Option
We have already discussed this feature of the tote bags above. The fact that plastic bags should stop being used altogether cannot be emphasized enough. They are not good for our environment.
Did you know that it will take up to a thousand years for a piece of plastic to decompose? No wonder we have so much in our oceans, they are bigger than three countries put together.
After use, these plastic bags are disposed of in quantum, waste that is leading to the decline of our planet. Totes that are made of cotton and canvas have proven to be the more eco-friendly option.
They can be used so many times over and when the need arises to dispose of them, they degrade way faster. We think it is time you made the switch.
Sturdy and Durable
You cannot overlook the durability of material when planning a promotion. The more durable the material is, the better it is for the campaign. Wholesale eco totes could last beyond one year if properly handled and washed.
This is far longer than any plastic bag will. As a matter of fact, statistics show that one person could dispose of up to 700 plastic bags in a year. This proves that a little above 1% of these bags are reused.
Eco-friendly tote bags, on the other hand, can carry more weight over longer periods. Can you see why we prefer them? Since they are more sturdy and durable, it means fewer bags are disposed of yearly. Now we can achieve our goal of saving our environment.
Saves cost
From the above pros of green tote bags, you must have figured this out before we hit this point. If you have to dispose of plastic bags after each use, it implies that you have to spend more money. You will be producing and printing more bags which is not budget-friendly.
However, if you make use of tote bags made from cotton or canvass, you should spend far less. These bags are more durable so you wouldn't be producing or buying bags over and over. If you calculate how much you spent on bags at the end of the year, you would see that you saved more.
Why you should choose wholesale green tote bags
Having discussed some of the benefits of these bags, it is wise that we provide reasons to invest in them. Let's see a few of these reasons in the next few paragraphs.
The cost spent per bag is cheaper
What we are trying to make you see in this section is the reason why you should invest in wholesale. You must have heard about the economies of scale, especially if you are economics inclined.
This concept expresses the fact that when you buy or produce more of an item, you spend less. Of course, you will be spending a bulk of cash on the production. However, try finding out the overhead cost per product and compare it with how much a single item cost.
Without calculating much, you will notice that wholesale would have saved costs by 20% or more. This is the benefit of investing in green wholesale eco tote bags.
Showing the eco-friendly side of your business
Everyone, including your customers, is aware of the need to save our environment. Global warming is on the rise and it is obvious that we have to phase out plastic bags. One way to show that your business is in support of a better environment is by proving it indeed.
This means that you no longer have to just say you support the green movement, you have to show it. What better way to do this than give your clients one of these eco-friendly tote bags to convey their items.
While showing them you care about their immediate need for a vehicle for their items, you'd have done more. You would have, in the most subtle manner, proving that you are really concerned about planet earth.
By the way, people seem to be happier with using eco-friendly bags. No one wants to be blamed for destroying the earth. These bags from Zigpac will help you gain their trust and loyalty.
Growing popularity
Take a look at the business space or when next you go for a trade show or conference. What do you notice? Green tote bags everywhere. They are becoming more and more popular.
The obvious fact is that these bags are trendy and their popularity is one the rise. This means that if you invest in wholesale eco totes now, they cannot go to waste.
Your eco-loving customers will be too happy to introduce you to their friends in the same class. This implies more business for you which translates to more profit.
Conclusion
We cannot stress how beneficial green tote bags are to your business and the environment. Here's the advice to drive our point home, make the shift to eco-friendly tote bags. Do this and watch your business soar.