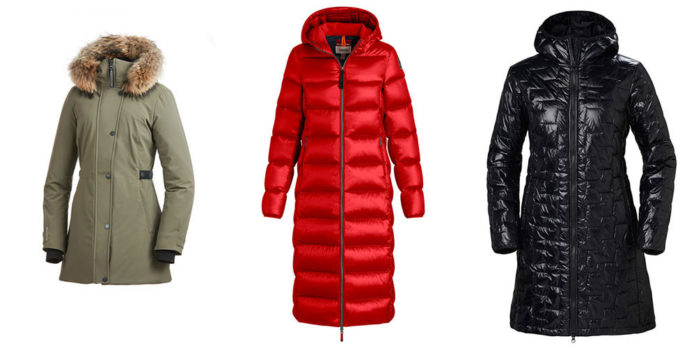 The best jacket coats are creatively designed to protect one's body from rain, wind, and cold during colder autumn, winter, and spring seasons. Coat fabrics are crafted in a variety of finishes and weights. You can always find a manteau hiver femme design with lightweight materials for the warmer days and heavy cloth finishes for the freezing weather. For buyers living in warmer climates, a light coat is an excellent complement to a great pair of boots. A good coat also makes for a fantastic travel accessory if one is headed to windy or chilly destinations. Let's focus on the best fabric types for jacket coats.
The best types of coat materials
There are three primary types of coat materials. These include lightweight materials, heavyweight materials, and mediumweight selections. As always, the lightweight pieces are best for cooler summer and spring nights. They can also work well as special occasion wear.
Mediumweight fabrics are best suited for climates with moderate temperatures, featuring early springs and cooler autumns. Heavyweight coat fabrics are designed to be sturdy and are always warm for the colder months.
The selection of lightweight fabrics for jacket coats includes boucle, velvet, tweed, jacquard, and thinner wool fabrics. The best coat fabrics can skillfully be crafted into stylish outerwear that can be worn on chic dresses and beautiful two-piece suits.
Fabrics in the medium weight category are mainly the denser wool selections and cashmere, wool blends, and jacquards. When properly quilted, medium weight jacket coat fabrics can be used to craft all kinds of coats, capes, and jackets that are an absolute joy to wear.
In the heavyweight fabric category, 100% wool fabrics are the most popular. These types of jackets are prevalent during severe winters and snowy seasons. Other heavy coat fabrics include wool blends, puffer fabrics, and furs.
Selecting the best coat fabrics
For most coat types, the label information is enough to tell you of the fabric's warmth and expected longevity. What should you consider before buying cloth that you will wear for several seasons? The best materials for winter include:
Mohair – this fabric always has a distinctive curly look and is very popular for making winter jacket coats. Crafted from the fleece of the curious Angora goat, mohair's natural durability is second to none.
Cashmere – although more expensive compared to sheep's wool, this material is incredibly silky and soft. In addition to this, cashmere jacket coats work best for special occasions. Despite being harder to care for than the other types of fabrics on this list, cashmere is definitely worth the extra effort.
Wool – as a natural fabric, wool is breathable and soft. As a buyer, you can either go for 100% wool or the blend versions. The most outstanding quality of sheep's wool is water resistance, making it perfect for snowy weather. You can also acquire yarn in different finishes: flannel, gabardine, boiled wool and felt.
Tweed – these fabrics are almost always wool blends or pure wool in varying shades of earthy tones. Known for being durable, tweed jacket coats are a timeless accessory that can never go out of style.
Conclusion
Similar to your other choices of clothing, jacket coats reflect your style. Many people prefer classics, while others are all about the latest trends. Either way, winters are always full of surprises for your next coat choice.