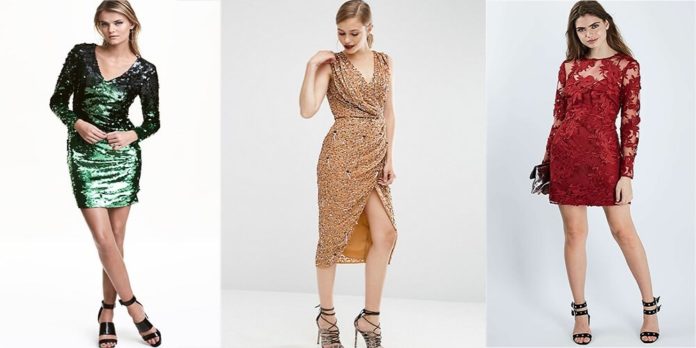 A cocktail dress or robe de cocktail just like the French would call it is a formal dress. It is usually worn to formal occasions especially one that lasts into the night.
The fashion world continually bugs people with rules upon rules of what they should and what they shouldn't do. It becomes quite difficult to differentiate wrong from right especially since the information is coming from different sources.
Hence it is expected that you get confused from time to time as to what would go with what. However, one certain thing is that cocktail dresses are for formal occasions.
But note, they are not your regular 9-5 business suit. It's something more reserved. For occasions that are special and require a touch of difference. Whichever way you decide to wear a cocktail dress, the keyword is to have fun in your dress.
What Cocktail Dress Used to be
Between the 1920's and the 1930s, cocktail hour was something especially reserved for the wealthy and affluent. It gave them an excuse to spend few hours between lunch and dinner with lots of alcohol.
During this period, they discussed business and pleasure. It was sort of a distinguished social gathering. Each type of social gathering was defined by a particular outfit then. Hence the need to establish a particular type of dressing that would be associated with this hour arose.
At first, the dressing was very formal and strict with ties and gloves. But now, the dress code is a bit more relaxed. You can see it as an excuse to dress up and show off.
What Cocktail Dress is now
Nowadays, some invitations come with the description "Cocktail dress" at the rare bottom. This instruction is not as specific as "smart casual" so, for some, it could mean various things.
Although it is a formal dress, it shouldn't be as formal as a court appearance attire. It is a dress for an evening party, an expensive dinner, wedding bash, or a Valentine's Day event.
Cocktail Dresses should reek of elegance with a slight louche. Therefore it is ok to get rid of that tie or that jacket provided the weather permits it.
Want To Dress Up in a Cocktail Dress? Here is a Couple of Helpful Tips
Think carefully about the fabrics to make sure it is suitable for the weather and the occasion.
You can be casual too but only to an extent.
The Color of clothes is also essential. Make sure you get one that is suitable for the occasion
Keep it clean, literally. Don't go to a cocktail party with a dress that is not properly ironed or polished
Keep in mind what season of the year it is. Some seasons require lighter clothes while some others require heavier clothes.
Respect the dress code. Don't overdress and don't underdress either.
Make sure you are comfortable in your dress. You don't want to get stuck up in an uncomfortable dress all evening.
Attempt to out-dress others. Although it is not advisable to overdress, a little spice to your outfit won't do any harm.
Conclusion
A cocktail dress is one dress you will never fail to look spectacular in. It suggests elegance and an aura of grace. As long as you are wearing it right, be sure you are good to go.