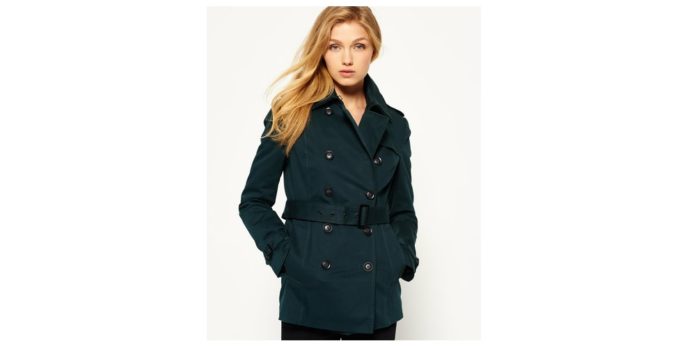 When it comes to trench coats, there is always a lot to talk about, as is the case with fashion. Trench coats are still very valid and fashionable today. This article shall discuss all you need to know about your trench femme.
From Trenches to Walkways
"Where does the trench coat get its name from?" I wonder. Trench coats were in use by the army officers, and their use became more prominent when they moved into the trenches. Today, trench coats are not known for their role in the army as they are now an active fashion trend. Why the change?
Trench coats are highly versatile: You heard that right. A trench coat can pair up and match with almost anything you throw its way. What a time-saving feature this is. It would no doubt be nice to have that one article you could always turn to in situations where turning your wardrobe upside down would seem to be the only solution.
Depending on the design & color of a trench coat, you could wear it for almost every occasion. Yes, you can wear a trench coat to a business interview and still look elegant and formal.
Trench coats are so fashionable: As a fashion trend, trench coats have all it takes to appear chic. It all depends on how you sport your trench coat.
How could I wear an imitation of a raincoat and still look fashionable?
– Where commonplace fabrics look plain old, get something different. Instead of the conventional cotton trench coat, you should consider getting a leather trench coat.
– If you feel your everyday monotonous trench coats are getting old, you should get yourself a two-tone trench coat.
– If you would like to follow the latest fashion trends, you need trench coats in season. There is always a trench coat for every season.
– Are the traditional ten buttons and sleeve belts getting old to you? If yes, you could consider a plain leather trench coat.
– The length makes a difference. You might feel long coats (just above the ankles) are not that fashionable. Well, if you think this way, perhaps something that rests just above your knees might interest you.
It would interest you to know that the parts of a trench coat have functions they perform. What could these functions be?
Double row buttons: These originally consisted of ten buttons. Nowadays, most trench coats no longer have up to ten buttons. The ten buttons kept the trench coat as wind-resistant as possible.
Collar: The collar functions as a replacement for a scarf on a windy day. The collar does not eliminate the possibility of you pairing your trench up with a scarf.
Pockets: Among the other features of a trench coat that have now become just a fashion element is the large pocket of a trench coat. Although it may have not much use today, you could keep some things in those pockets.
Belt: The belts are also important when it comes to surviving the elements. Whenever the storm is over, you could always open up your trench coat and display that lovely outfit hiding beneath.
Bars and D-rings: These are yet two more elements that were more useful to the army than they are now.
Yoke: The yoke is that extra flap at the back of the trench coat. Although the flap was put in place to vent the trench coat, it no longer does much.
Flaps: The flaps on the sleeves keep the rain away from the sleeves of your outfit.
Wrapping Up
Trench coats have stood the test of time, and in all this, they keep coming out better and more refined. The versatility and fashion of a trench coat are things you need in your wardrobe.