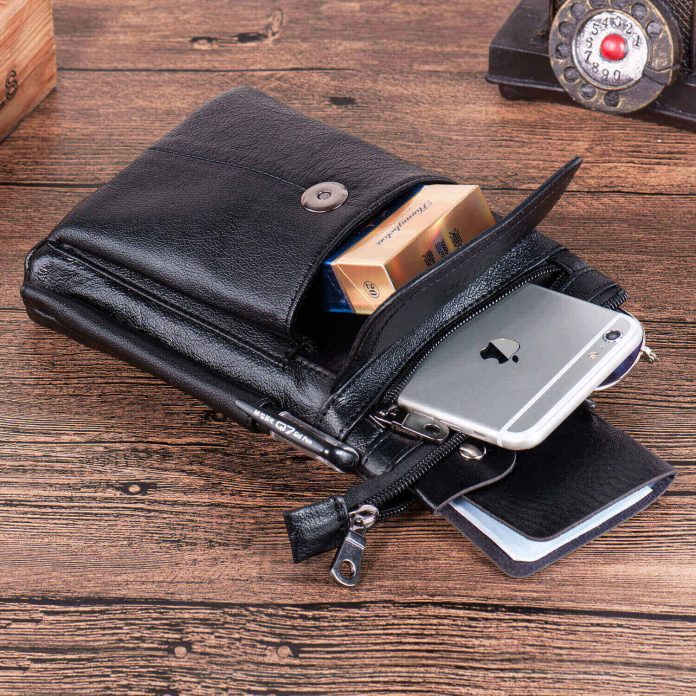 The next time you step out for work or an event, ask yourself, "What message do I want to pass across at this place?"
With a leather bag, you tell people:
I am elegant
I am sophisticated
I spend money on quality products
I walk with a touch of class.
The saying that you are addressed the way you dress is super true. These bags help you to stand out and network everywhere you go. So, you must get one.
Let's assume that you have taken that bold step to purchase a quality leather bag. Kudos to you! Brilliant choice! One thing you must note is that most leather bags can be sold at very high prices but, starts cracking and peeling at the sides after a year. Some bags can also be sold at fair and affordable rates, and last for a very long time. So, if you want to avoid that mistake, here are four things to look out for when purchasing your leather bag:
The type and quality of leather used: No, you did not see this. You must note the type and quality of the leather bag before you commit your money. It is only high-quality leather that will stand the test of time, irrespective of where you go to. How can you identify a high-quality leather? They have an attractive sheeny look when they get old, and this can only be gotten with genuine leather bags. The finishing of poorly produced leather bags is very messy because they are made with pieces of leather that are dipped in chemicals. Our men's leather bags are made with genuine leather, with very fine polyester fiber lining inside. So, you have nothing to worry about.
Professional handwork: What we mean by professional handwork is the overall finishing. It is one thing to create a bag from the best of leathers, it is another thing to professionally put the different components together. The stitching has to be precise, done in a straight line and barely noticeable with no loose threads dangling all about. Before you buy a leather bag, you have to check the outer and inner surfaces for all these things. Our leather bags are produced by the best of hands and done with the highest level of professionalism. Customer satisfaction is guaranteed!
Look out for functionality and structure: This is an obvious tip but is often overlooked because most people are carried away with the beauty of the bag rather than what it can contain. Check the bag for extra pockets and decide whether they are enough. Our men's leather bags have four pockets where it can hold phones and other things like notebooks, wallets, as many cards as possible, tissues, and the like. It even has a pen holder. Sweet, isn't it?
It is firm: You don't have to worry about adjusting your body to suit your position with our leather bags. Apart from its amazing detachable nylon strap, it has a belt loop, carabiner clip, and a phone pouch.
Do you still have doubts about it? I doubt.
Get a leather bag today.