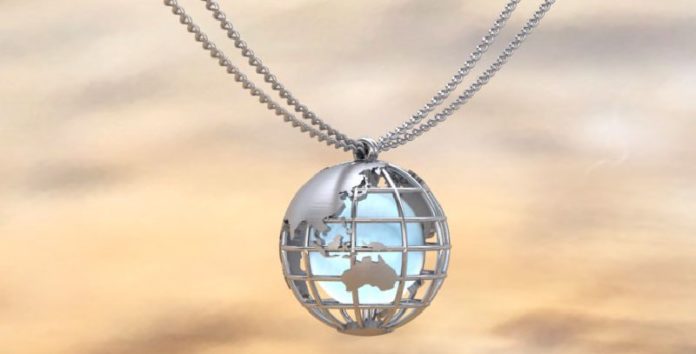 It's become a fashion style to add a piece of jewelry to one's dressing. The jewelry does not only complement your wear, but it also adds some class. Necklaces and bracelets are the most commonly used pieces of jewelry, and you could barely dispute the fact that they've become a necessary luxury.
Pieces of jewelry are not suited to just one gender as men and women adorn these fashion items with ease. It's essential to point out that the materials used in making these items vary, and you'd do well to know the qualities of each material. This article highlights some of the common materials used in making some of your favorite luxury jewelry items.
Silver
This metal is as old as time itself, and it's often considered a material of antiquity. You probably identify the use of silver as a means of exchange in ancient times; however, it has always been a top jewelry source. Silver is ideal for many jewelry items like bracelets, personalised necklaces, cuff links, and many more. The shiny appearance of the metal makes it appear exquisite even in the dark. Silver jewelry's most exciting quality has to be its durability as such items tend to stand the test of time.
Gold
Gold remains one of the most sought after minerals on the earth's crust. The metal possesses several qualities that make it suitable for use in many spheres. In ancient times, gold was the standard unit of exchange and the purchase of goods. Also, many persons saw it fit to invest in gold in the long-term due to its immense value. It is measured in carat, gold ticks all of the boxes in terms of luxury. The metal is quite hard, and its extraordinarily bright appearance makes it the cynosure of all eyes in any gathering.
Platinum
This material is probably the least important on this list, but its qualities are not in doubt. Platinum is a malleable precious metal that's highly dense with a shiny white appearance. The fact that it's a rare metal makes it quite precious, which is evident in its applications. Platinum is well known in its use for landmark musical achievements, but much isn't said about its use in the production of jewelry. The material's hardness means it's often used as an alloy to increase its malleability. The top qualities of platinum jewelry are longevity and durability.
Brass
Despite being an alloy of zinc and copper, Brass has some suitable qualities for jewelry production. Due to its yellow-gold appearance, it's often used as a close substitute to gold. Most of the bracelets, necklaces, and other luxury items that you use today are made out of Brass. Brass necklaces are known to be quite stylish due to the metal's attractive appearance. Also, the items are usually durable when properly maintained.
Final Thoughts
Everyone loves to look sweet and stylish, and this has become a way of life. You could never go wrong with a personalised necklace around your neck. This article looks at some top jewelry materials that are sure to make you stand out from the crowd.