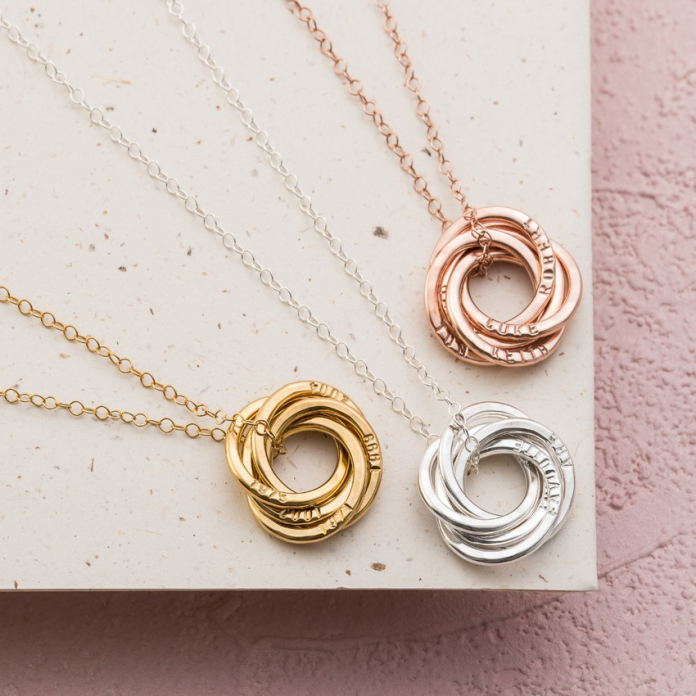 When choosing an engraved necklace for that special someone, some aspects like considering personal style and preference are essential. Interestingly, many people find it easier to pick a necklace for someone else rather than themselves. Often this is because of having too many options with no clear start point. If you are in this position and wondering if you should choose an engraved russian ring necklace or an engraved bar necklace, then you need a guideline. Below are some tips and tricks when choosing an engraved necklace.
The last thing that people look at when considering a necklace is the practicality of it. Ideally, you might be drawn to chunky necklaces with intrinsic designs, however before purchasing consider if it is practical for your lifestyle. In this case, choosing an engraved bar necklace is much more suitable for an official work environment than picking a chunky necklace that is often left for special occasions.
Complements Your Whole Look
Whether you are choosing one for him or yourself, one thing that you should consider is the versatility of use.  As expected, you want to invest in an engraved necklace that will give you multiple uses. Deliberate if the jewelry will blend with your overall look and not as a standalone accessory. When you do this, choose a design that adds an oomph factor to your wardrobe choice instead of a piece that will stand out as weird or odd looking.
There are some designs that you will encounter that will blow you away. Everything from the design to the color, to the size, will be unique and stand alone. However, as much as you will be drawn to it, consider the number of uses it will give you. When choosing a personalized one, consider if it will go out of fashion within a few short years. If it will, then it's better picking a classic piece that gives you multiple uses.
Whether you are choosing an one for mom, for your partner or yourself, don't be boring. Look at the added design features offered for a piece. Often, adding extra features usually means paying more; however, it also means adding a personal touch. When considering, think of all the features you can add to ensure you elevate a simple piece to an accessory that will be cherished for life.
Finally, when choosing a necklace, the main highlight should be trying to select a high quality cheap one. Just because you want an eye-popping masterpiece doesn't mean your price tag should reflect the same. So take time and look for an accessory that will be within your budget range and still look good.
Conclusion
As seen above, choosing an engraved necklace is all about considering how it works with your look as a whole. Overall, whether you decide to buy a heart engraved necklace, name necklace or engraved Russian ring necklace, ensure that you choose an accessory that will suit your taste and preference.